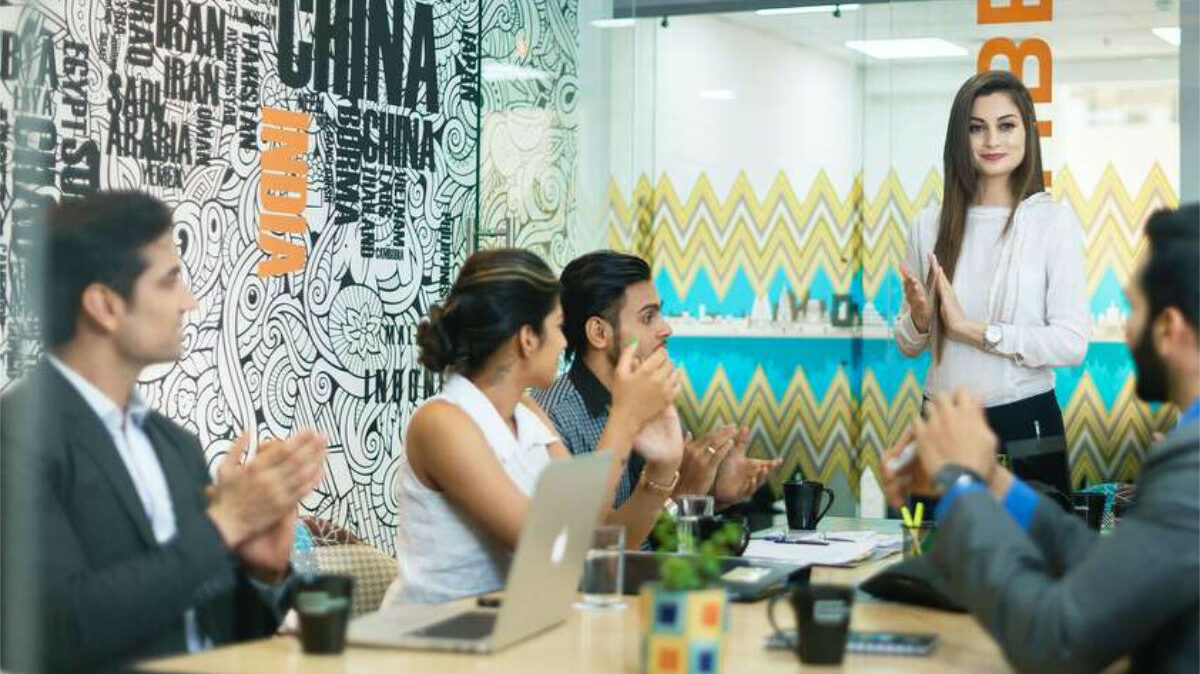 In the UK, 100 businesses have agreed to implement a permanent four-day workweek for all employees without reducing wages. 
The 100 enterprises collectively employ just 2,600 people, but the 4 Day Week Campaign hopes they will be able to bring about a significant change in the country. Out of the 100 companies, Atom Bank and global marketing company Awin, which both employ about 450 people in the UK, are the two largest corporations in the country and have committed to adopting the four-day workweek.
According to reports, they have received accreditation from the 4 Day Week Campaign, demonstrating that they have cut staff members' working hours rather than just packing the same number of hours into fewer days.
The UK campaign is also organising the largest four-day workweek trial in the world with researchers from the Universities of Cambridge and Oxford, Boston College, and thinktank Autonomy, involving about 70 companies and 3,300 employees.
A poll from the UK pilot programme of the organisation 4 Day Week Global, which assists businesses in switching to a four-day workweek, was published in September. 
For 49 per cent of the participating firms, the change to four days resulted in higher output, while for another 46 per cent, productivity remained the same. Most companies in the pilot programme (86 per cent) will probably continue working a four-day week even after the trial. These results are also consistent with research from Iceland that has inspired pilot projects worldwide.
Joe Ryle, the UK campaign's director, said there was increasing momentum in adopting the four-day week, even as companies brace for a long recession.
"We want to see a four-day week with no loss of pay become the normal way of working in this country by the end of the decade, so we are aiming to sign up many more companies over the next few years," he said.
Sam O'Brien, Chief Marketing Officer of performance marketing platform Affise, explores the industries that would gain the most from a four-day week and its benefits on customers, employees, and business owners.
Social Media Influencers
Social media influencers rely significantly on audiences reacting to the content they create across platforms such as Instagram, TikTok, YouTube and Twitter. If these social media users are only in the office four days a week, realistically, they will have more free time during their days off to browse and engage with their favourite apps and creators, a huge bonus for influencers.
Several influencer agencies are already operating a 4-day working week, including Engage Hub, whose employees will have either a Wednesday or a Friday off, rotating every eight weeks.
Their goal is to drive forward and achieve priorities on health and wellbeing, workplace inclusion and becoming a carbon-negative business.
Marketing Roles
While marketing jobs can offer higher salaries, the heavy workloads and extreme competitiveness can take their toll on employees working in the notoriously fast-paced sector. Some advertising and promotions managers regularly boast about their 40, 50 or even 60-hour working weeks on social media.
Sam O'Brien says, "Those working in marketing can have the stress of competitors and keep up to date with the digital world, which has not been easy during the pandemic. The effects of the past two years have resulted in many extra hours spent isolated, at home, and looking at computer screens while sitting in uncomfortable chairs- extremely bad for both your mental health, vision and posture."
High Street Retailers
During the pandemic, introducing a four-day working week was believed to boost high street sales by an estimated £58 billion.
This is because three-day weekends would give shoppers 20 per cent more time to buy and increase spending related to hobbies, gardening and DIY.
Therefore shortened weeks could boost areas that have been hit the most-  including hospitality – as people will be able to spend more time eating out and socialising with loved ones during their extra free time with the same disposable income coming in.
E-commerce companies
Nearly all businesses rely heavily on the internet to stay afloat, providing a faster, more convenient, and more efficient way of performing business transactions.
With many e-commerce sites offering services online daily and at night, employees will be required to offer customer service support around the clock, making them feel overworked. 
Sam O'Brien says, "Starting a business takes a lot of time, energy, money, and creativity, and opting for a four-day week is one way many businesses choose to reduce expenses."
In August 2019, Microsoft Japan implemented a four-day week giving their 2,300 employees five Fridays off in a row – and the results were a success. Productivity jumped 40%, meetings were more efficient, and workers – who were also happier – took a lot less time off.
Aussie fintech rolls out the four-day workweek
InDebted switched to a REAL four-day work week (4DWW) for all employees globally in October of last year, with no catches, exclusions, or conditions. The same salary and benefits will be provided to employees who will work one fewer day per week, and many of whom will stop working on Fridays permanently. InDebted stated that the power of digitisation is what allowed them to go to a four-day workweek.
"The reason we're able to move to a 4-day workweek is thanks to the power of our technology and debt collection platform. Today, more than 93 per cent of all money that InDebted recovers for its clients doesn't involve any human interaction whatsoever. 
"InDebted sends customers electronic communications, and these customers overwhelmingly choose to self-serve their accounts online, at a time and place that suits them."
The four-day workweek's continuous success raises two key questions: first, whether Australia would eventually adopt it, and second, what it would look like in various businesses. What adjustments would be necessary for Aussie businesses to switch to a four-day workweek? What would impact the move's impact various industries with various staffing requirements?
Probably best to wait and watch!
More on Affise here.
Keep up to date with our stories on LinkedIn, Twitter, Facebook and Instagram.