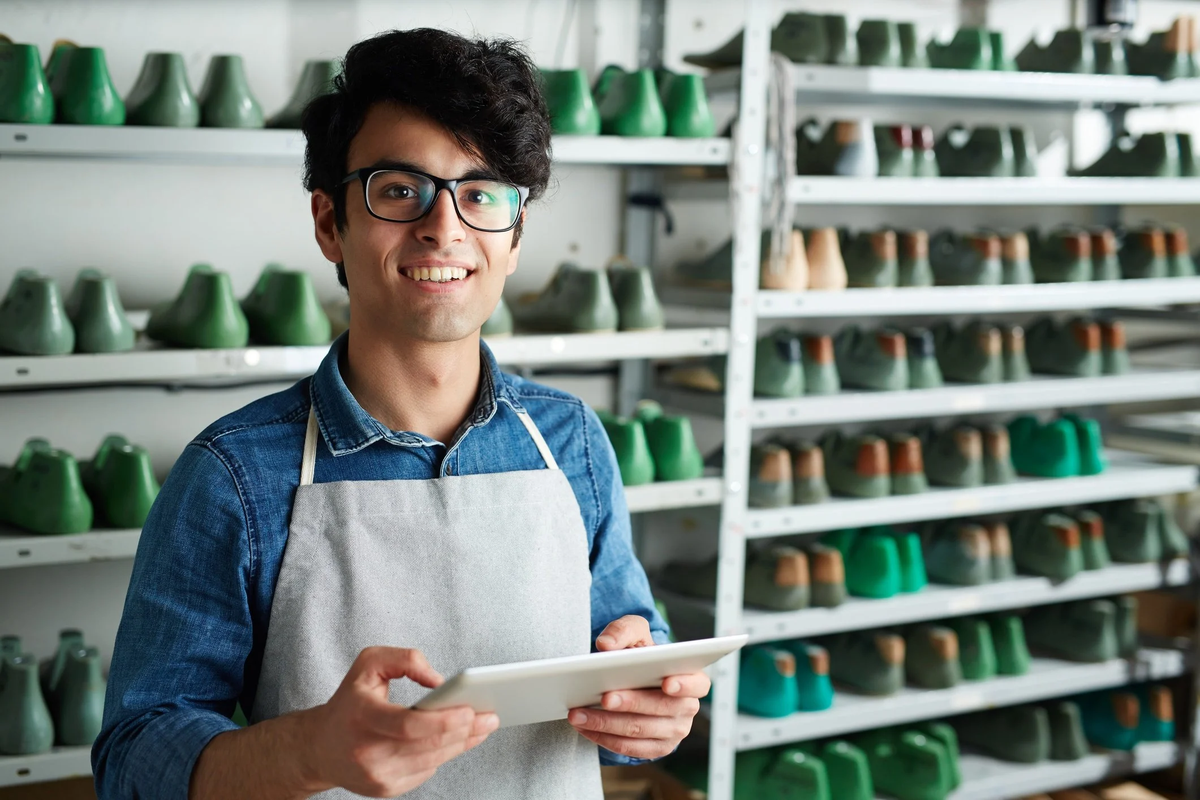 Because companies are receptive to online purchases, now's the best time to learn about B2B e-commerce. This guide covers what you need to know.
The thought of running a business-to-business (B2B) e-commerce company might seem overwhelming. But if you continue learning, taking action, and adding value to your customers, you're bound to see growth in your B2B initiatives.
This guide is designed to help you understand the B2B e-commerce model, providing you with tips, strategies, and answers to some of the frequently asked questions about B2B e-commerce.
Overview: What is B2B e-commerce?
The B2B e-commerce business model is the buying, selling, and exchanging of products between companies via online sales channels. It centers on supplying goods and services from one enterprise to another. Since the parties are both business entities, B2B e-commerce transactions are more logical, need-based, and thoroughly considered than impulsive. They typically entail longer-term interests.
With the B2B business model, product prices are more flexible, order volumes are larger, and delivery is more complex. Often included in this niche are software as a service (SaaS) companies, document-hosting businesses, office supply and furniture enterprises, etc.
Examples of B2B companies are General Electric (GE), Salesforce, Chevron Corporation, Assurant, Dupont, and Boeing.
The 3 benefits of selling B2B with your e-commerce site
Selling your B2B products using an e-commerce platform has a number of advantages. By using an e-commerce website to sell B2B, you can take advantage of these benefits.
1. Better customer experience
B2B clients now seek business-to-consumer (B2C) shopping experiences, including smooth website design and functionalities designed for B2B setups. To address that, B2B e-commerce platforms offer website customization, automation features for clients, price segmentation, punchout, processing orders, deliveries, payments, and more.
B2B e-commerce sites also streamline operations through backend business systems such as enterprise resource planning (ERP), order management systems (OMS), third-party logistics (3PL), and customer relationship management (CRM).
These result in smoother and speedier transactions, plus fewer errors, more sales, and operational and cost efficiency on your end.
2. Increased reach
A B2B e-commerce website with public-facing product catalog pages lets you reach more clients. With enterprises looking for the best B2B providers through online search, B2B stores can use search engine optimization (SEO) tactics to boost their visibility on search results.
When a B2B provider ranks on the search engine results pages (SERPs) for relevant keywords, they're more easily found by their prospective customers.
3. Wider data access
B2B e-commerce platforms have built-in reporting features and app integrations for measuring performance. Use these to access data and insights into your online store marketing strategies, client acquisition, sales and conversions, and other business aspects.
Track performance metrics such as:
Percentage of return visits: This indicator tells you how well your website is meeting your client's needs. If they keep returning, that means they've found useful information and activities on your online portal.
Online order frequency: This indicates how far your website has streamlined your sales and client support teams with the percentage of online orders. Letting your clients purchase online saves you offline processing time and resources. It also frees up your sales agents to tackle other client requests, boosting the volume of orders you can manage without adding employees.
Client retention rate: This metric shows the percentage of customers who stayed with your company over a given period of time. By studying the client retention rate, you can surmise which of your business decisions are making your clients stick and which ones aren't.
By studying the data you gather, assess and improve your e-commerce strategies.
Should you sell B2B with your e-commerce site?
The quick answer is yes, you should. But this depends on the type of business you're running and whether it's more practical to target individual end users or enterprises.
However, running a B2B e-commerce site offers several advantages as opposed to the B2C model. Here are some of them.
Easier audience targeting and coordination
You deal with individual customers on a B2C setup, each with one or more orders. With B2B, you only persuade company executives to get large volumes of orders, making the process a lot less noisy.
Higher conversion rates and larger order values
B2B enterprises have larger market sizes, higher conversion rates, and bigger order values than B2C models. That's because B2B clients often buy huge quantities of items and faster than B2C customers do. A B2B transaction's average order value is around $491 and $147 for B2C.
B2B companies also get higher online conversion rates — an average of 10%, while B2C sellers get around 3%.
FAQs
Below are two common misconceptions (and facts) about B2B e-commerce:

"I'm not selling B2B": Some internet retailers engaging in B2B e-commerce don't realize they're already doing it. Selling B2B involves wholesale, distributing to chain or big retailers, selling to organizations and reselling stores, etc.
B2B e-commerce requires public price displays: Many B2B e-commerce brands don't want to show their prices to everyone due to low margins and cutthroat rivals underbidding their business. To resolve this, B2B suppliers share their regular and negotiated prices to clients only after they log in.

Your B2B e-commerce website should have the following features and capabilities:

Enable clients to buy, monitor orders, and reorder quickly.
Set minimum and maximum order quantities per item.
Offer fixed price lists and volume-based discounts.
Automatically synchronize orders, inventory, and clients with your existing administrative office.
Provide custom price catalogs and client groups.
Display flexible payment options and portals.
Integrate critical business systems, including advanced search and punchout, bulk pricing, quote management, inventory handling, etc. Consider also programs that let you attach tax exemption and resale certificates in case of government audits.
Permit multi-level purchase confirmation and user authority levels.
Follow data privacy and other cybersecurity protocols.
Require clients to create solo and multiple user accounts and log in.
Give B2C-like website experiences for B2B clients.

Here's how to refine your B2B e-commerce marketing to generate sales.

Create a buyer persona: Without it, your marketing initiatives will lack clarity.
Focus on adding value: The more value you add to your clients' business, the more loyal they become.
Optimize your pages for conversion: Having a professional-looking website alone isn't going to cut it. Your pages need to be compelling.
Reply to inquiries as quickly as you can: The sooner you reply, the more confidence your would-be clients have in your customer support.
Leverage automation: The more marketing tasks you automate, the more productive your team becomes.

Follow these steps to start building your B2B online store:

Choose and register a domain name that's aligned with your brand name.
Research your target products, distributors, manufacturers, brands, and retailers.
Select e-commerce website builders designed for B2B.

One such platform is BigCommerce. It has multichannel sales, a 24/7 live chat and phone support, and other features. Just by looking at the dashboard, you can get a feel for how intuitive the software is.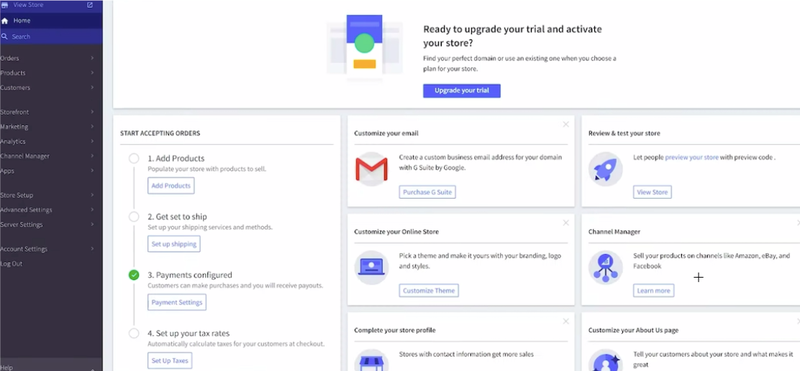 From the dashboard, you can tell which buttons to click to start customizing your website or where to set up your sales channels.
If you want to offer bulk discounts, go to the product's pricing information, then add the minimum quantity, % discount, and the unit price.

BigCommerce is also packed with marketing features that B2B e-commerce companies can use to generate leads and sales.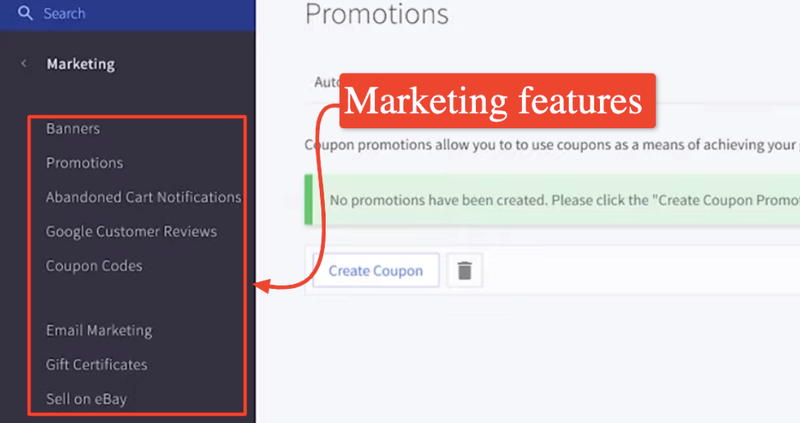 Add and optimize your web design, content, webpages, and other SEO elements.
For example, Poly Solutions provides businesses with high-quality teleconferencing, videos, and related equipment and software. It neatly showcases photos and short descriptions of its new items on its homepage, with hyperlinked calls-to-action (CTAs) and important menus at the top.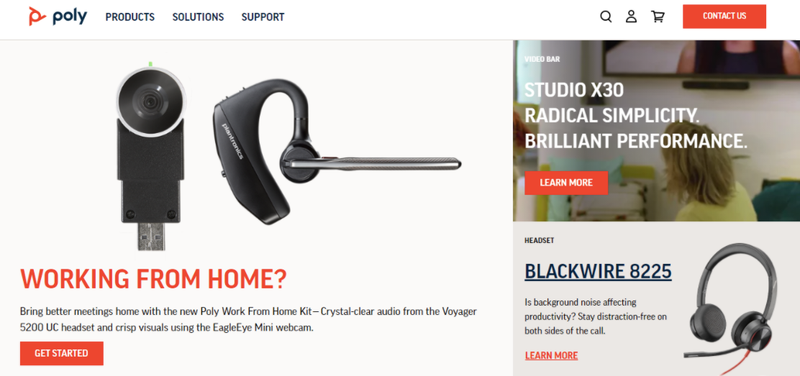 Getting some B2B action
Running a B2B e-commerce business doesn't have to be complicated. Whether you're into dropshipping or wholesale, among other B2B business models, you can navigate your business to success if you focus on adding value to your customers.
While success in the B2B space doesn't happen overnight, your B2B venture is fated to succeed if you persevere, learn, build meaningful relationships, and focus on solving your clients' problems.